Dear Islanders,
We sincerely thank you for your patience and precious feedback. We will do our best to provide you with a better gaming experience!
Brave Islanders, please step into Kalangol, a world filled with miracles and secrets! An unprecedented adventure awaits you!
Kumamon Trip
The Kumamon, who wants to spread happiness to every corner of the world, will surely not miss Kalangol!
As his hometown envoy, Kumamon hopes to befriend everyone - It's heard that he's already arrived at Windy Fjord? Quickly, go find out from the locals!
Kumamon has brought countless good stuff from his hometown - and even a movable doll! Exchange them here with the Kumamon Coins, and share the happiness and delightfulness that Kumamon has brought to you!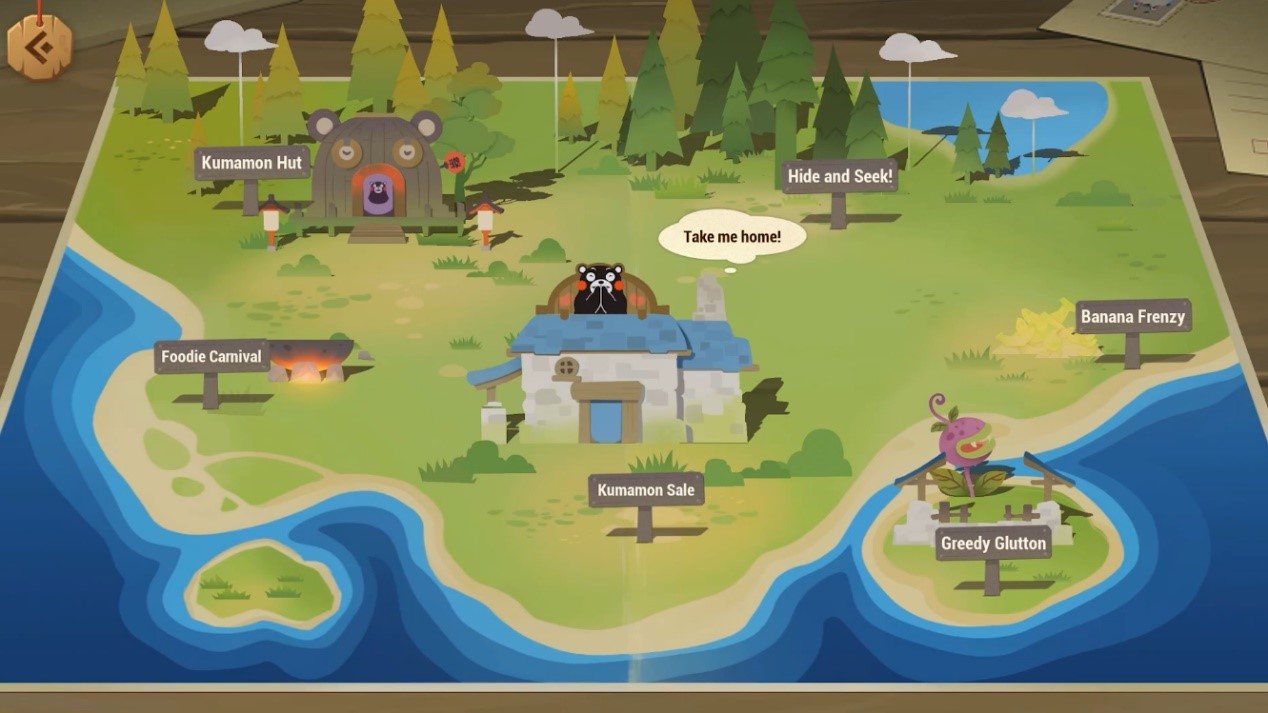 Build a Hut for Kumamon on the Home Island and Kumamon will be able to settle down!
However, the naughty Kumamon who has settled down would also like to go out and enjoy the beautiful sceneries of Kalangol! Prepare delicious food for his trip, and then take a photo as the Souvenir of your encounters during the trip!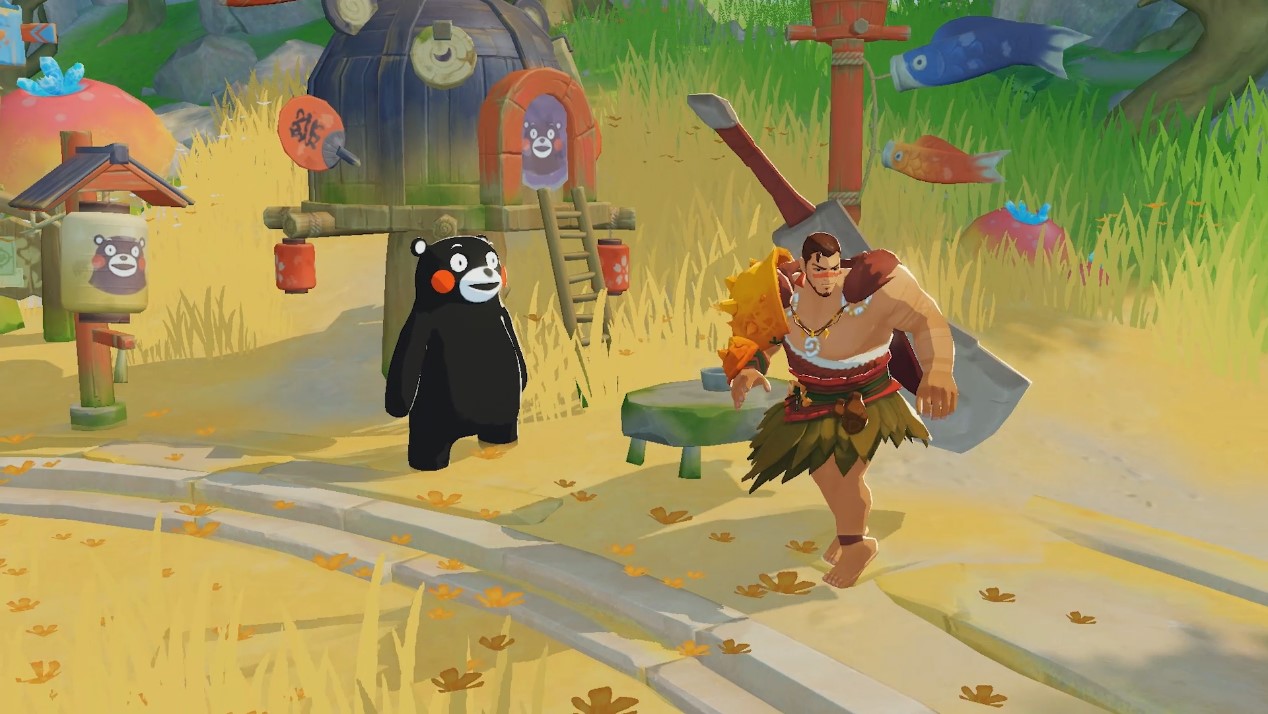 How to become good friends quickly with the naughty Kumamon? Well... How about calling your fellow friends and play a diversionary game of Take the Banana with him?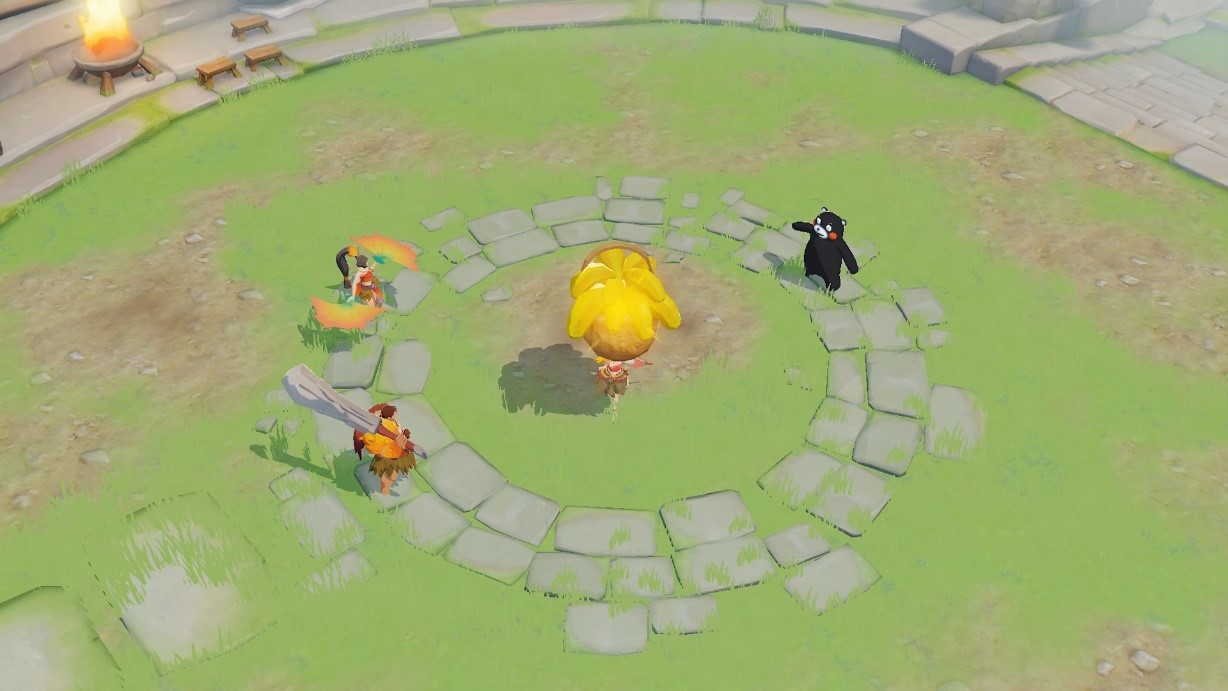 Eek? There are actually flowers that can never eat enough in Kalangol?
Kumamon really wants to check it out! Feed the Greedy Maneater Flower with your fellow friends and satisfy the curiosity of Kumamon!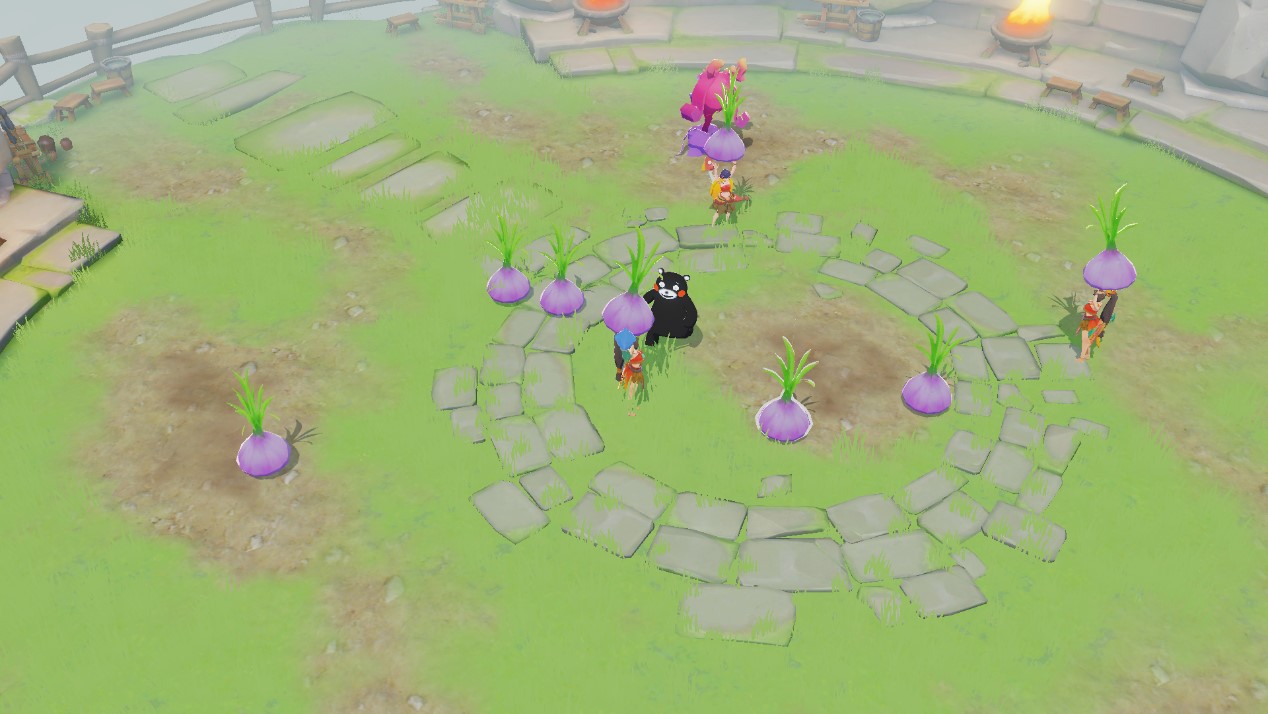 Yeah, that's right! Kumamon has taken a trip to the Tribe Island!
Wow! The beautiful sceneries here just stirred up his desire to Cook delicious food~ Please gather various ingredients for Kumamon and enjoy this Foodie Carnival together!
Ooooh, the naughty Kumamon is hiding somewhere waiting for you! Visit various places of Kalangol, and search for the Trail of Kumamon - time for Hide and Seek!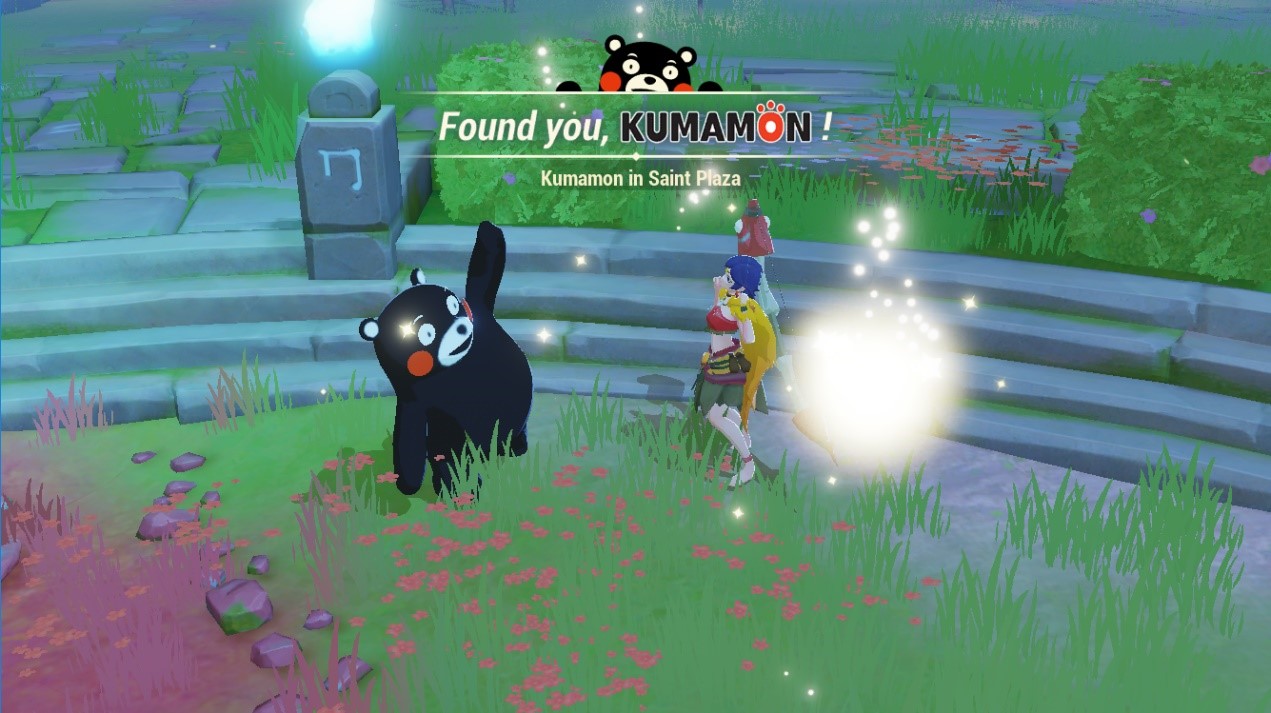 Gugu Treasure
Gugu intends to give you his most precious treasure. However, something unfortunate happened...
Start a 7-day treasure hunt! Travel around Kalangol, get to know the Islander Elders, search for memories and solve some puzzles - Bring back Gugu's Treasure!
Day 1 Reward - Taming Stone
Day 2 Reward - Aluban Tiger Ride Permit
Day 3 Reward - Pet Ancient Flame Beetle
Day 4 Reward - Amulet "Eye of Black Toad"
Day 5 Reward - Enchanting material "Terrorwing's Cunning"
Day 6 Reward - "Vigor Ham"
Day 7 Reward - Dressup "Gugu's Little Fish" and Title "Heart of Gold"
​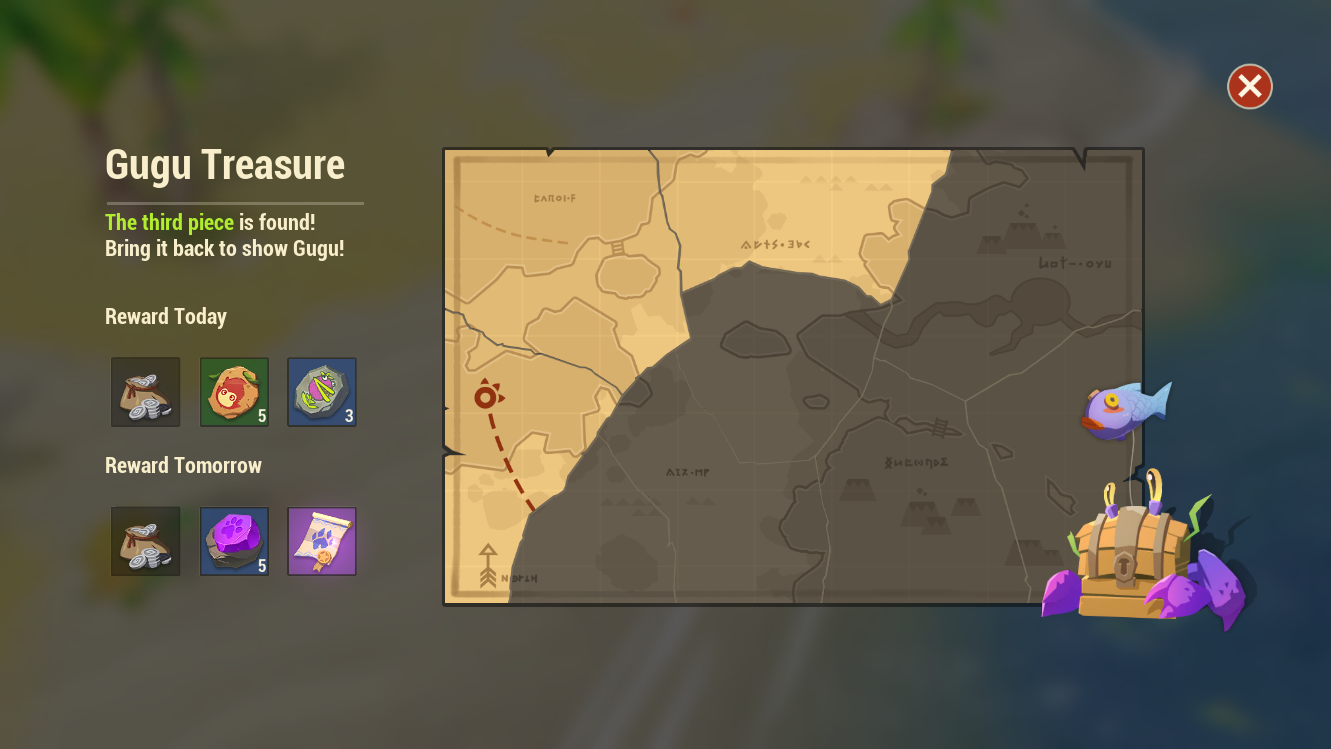 Benefits Handout
Recharge any amount to obtain Gale Highland's Pet "Ancient Gale Hound" and Merfolk craftsmen's work "A'quari" Outfit. There is even "Infinite Weapon Crate" that is always giving out Legendary Weapons!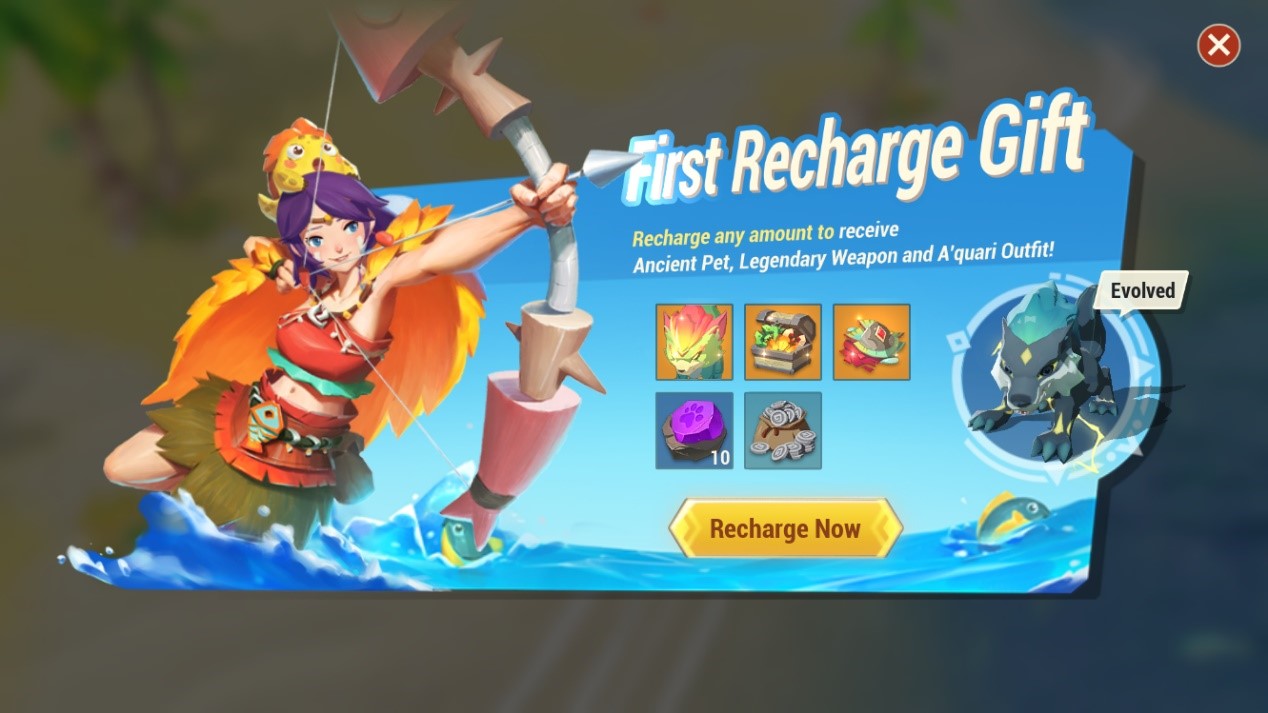 Invest in Windy Traderhood to obtain a large amount of Gold and Fame daily - Who doesn't like a low cost yet high return investment?!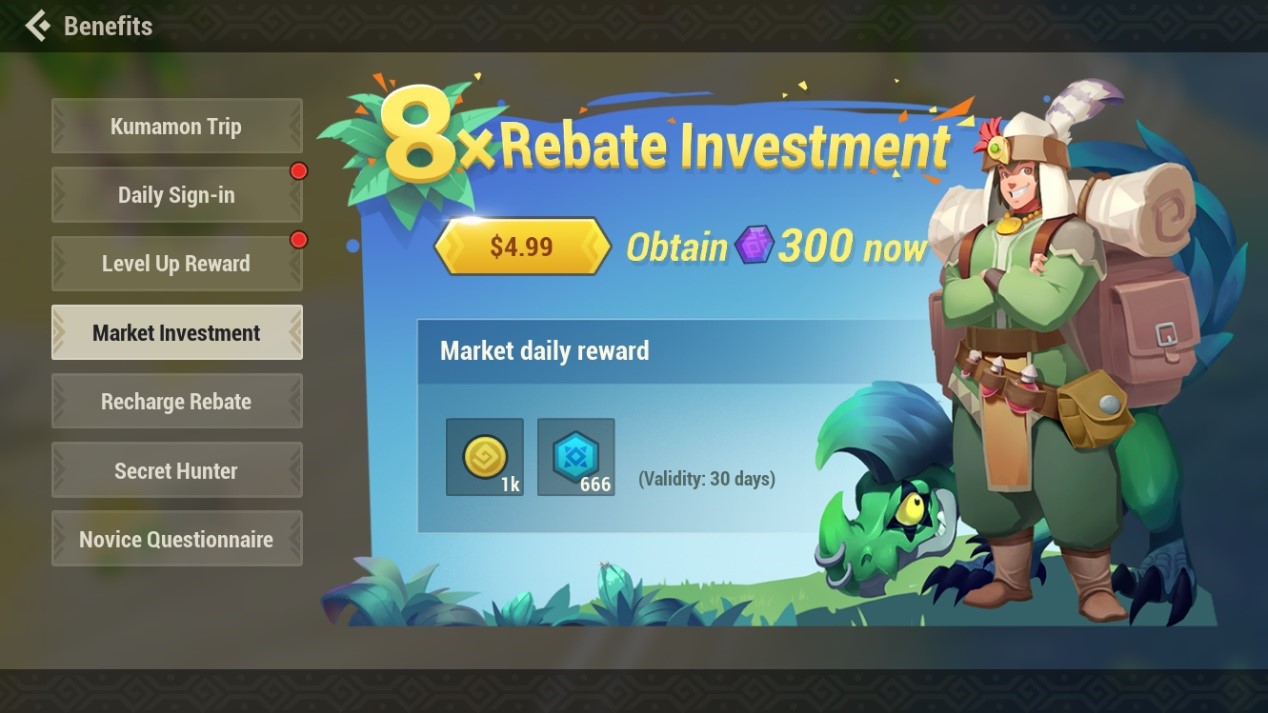 Accumulate Recharges to win Grand Rewards! Pet Senior Tome, Treasure Map + and title Breaker or Spellsinger await you!
- There's even the Ancient Dragon Heir "Ice Drake" for you!
Account Binding
In order to improve account security and avoid loss of game information, we strongly recommend that you bind your account as follows:
Step 1: Tap on the button in the bottom right of the Login Interface to enter the User Center
Step 2: Select Bind Account
Step 3: Select one of the following ways that you prefer to bind your account with:

Game Center (iOS), Google Play (Android), Facebook, Twitter
Follow Us
Dawn of Isles Official Site

:

https://www.dawn-of-isles.com

Dawn of Isles Facebook Page:

https://www.facebook.com/Dawnofisles

Dawn of Isles Facebook Group:

https://www.facebook.com/groups/255921728626986/

Dawn of Isles YouTube Channel:

https://youtube.com/channel/UCO9NrDtRX-ETjn5LxOnzKsw

Dawn of Isles Official Discord Server:

https://discord.gg/uPK9uAN

Dawn of Isles Instagram:

https://www.instagram.com/dawnofisles